The Color Palette Card - Lunar Blue (Dark Navy Blue), Champagne (Blush Pink), Rose Gold (Metallic Look), Platinum (Light Gray), and Onyx (Almost Black Dark Gray)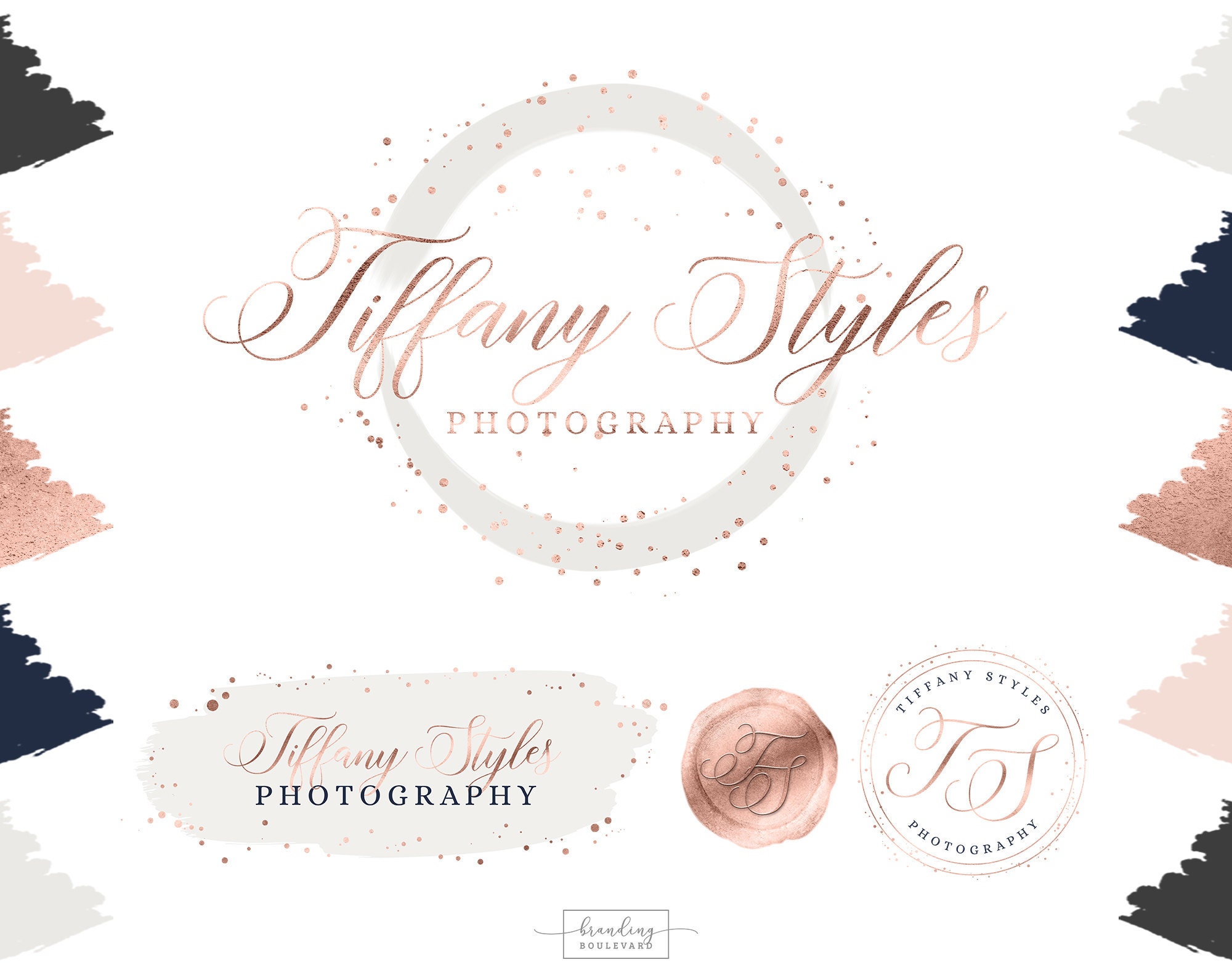 A trendy color scheme for your brand makeover, paint colors, wedding colors, home, office, or storefront.
The contains over 360 items and products customized with your brand information, including logos, banners, stickers, cover photos, letterheads and labels, coordinated art prints, wax seal initial logos, business cards, seamless patterns, social media icons, website buttons, logo merchandise, and much more!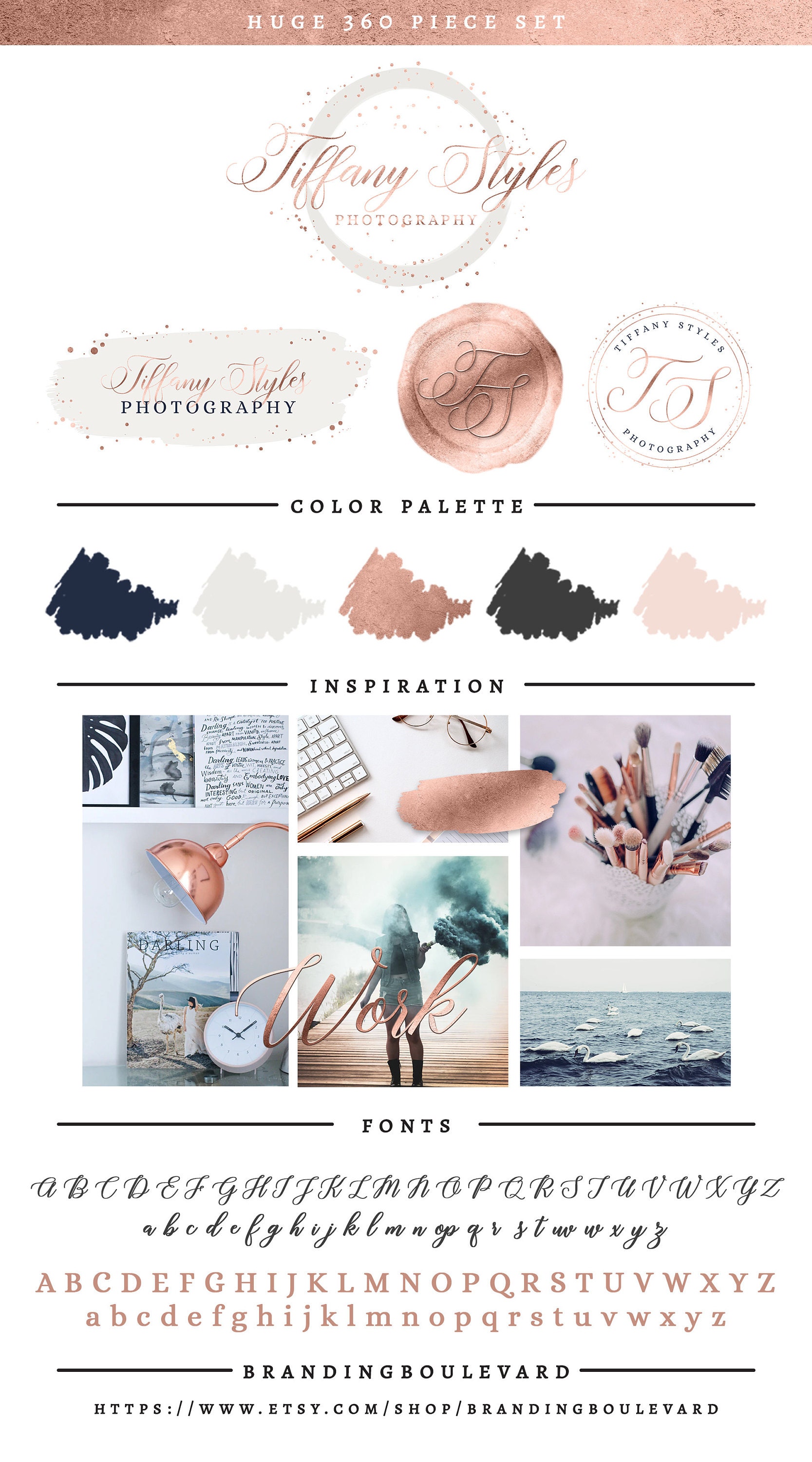 Check out a some of the items in this brush stroke inspired collection below - this set is perfect for a photography studio, wedding or event planning business, clothing or jewelry boutique, beauty or nail salon, and more. With its fun brush stroke motif and trendy color palette of navy blue, mint, light pink, rose gold, light gray, and dark gray!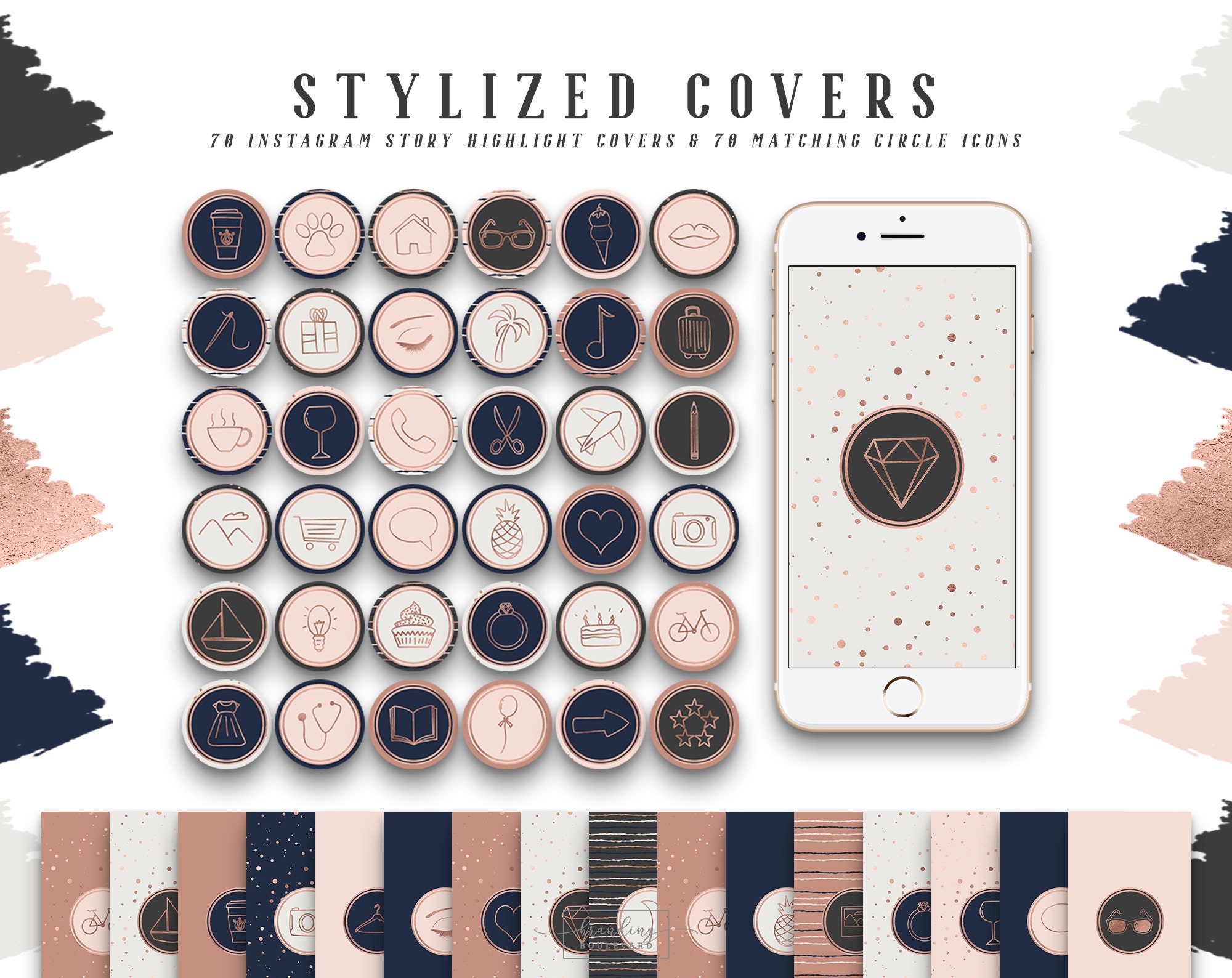 Instagram Highlight Covers come in the ultimate branding package, or you can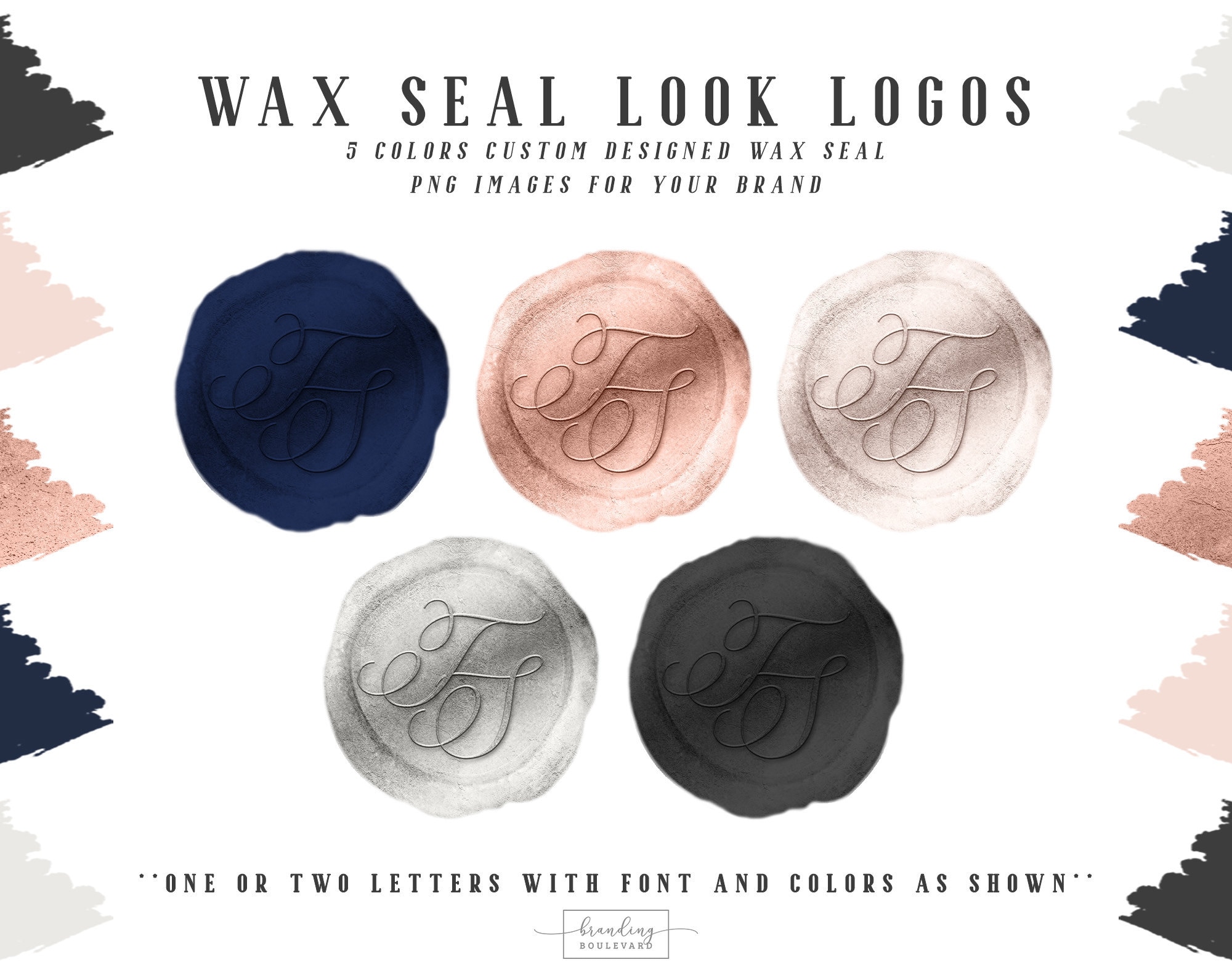 in 5 trending colors shown - have them made with your intials, or your companies initial letters!
  These are great for weddings too! And the stickers can be used on your wedding or business envelopes like real wax seals.
Just purchase after your custom made wax seal logo is finished. You can upload your own logo image using the template there. It's fast and so easy!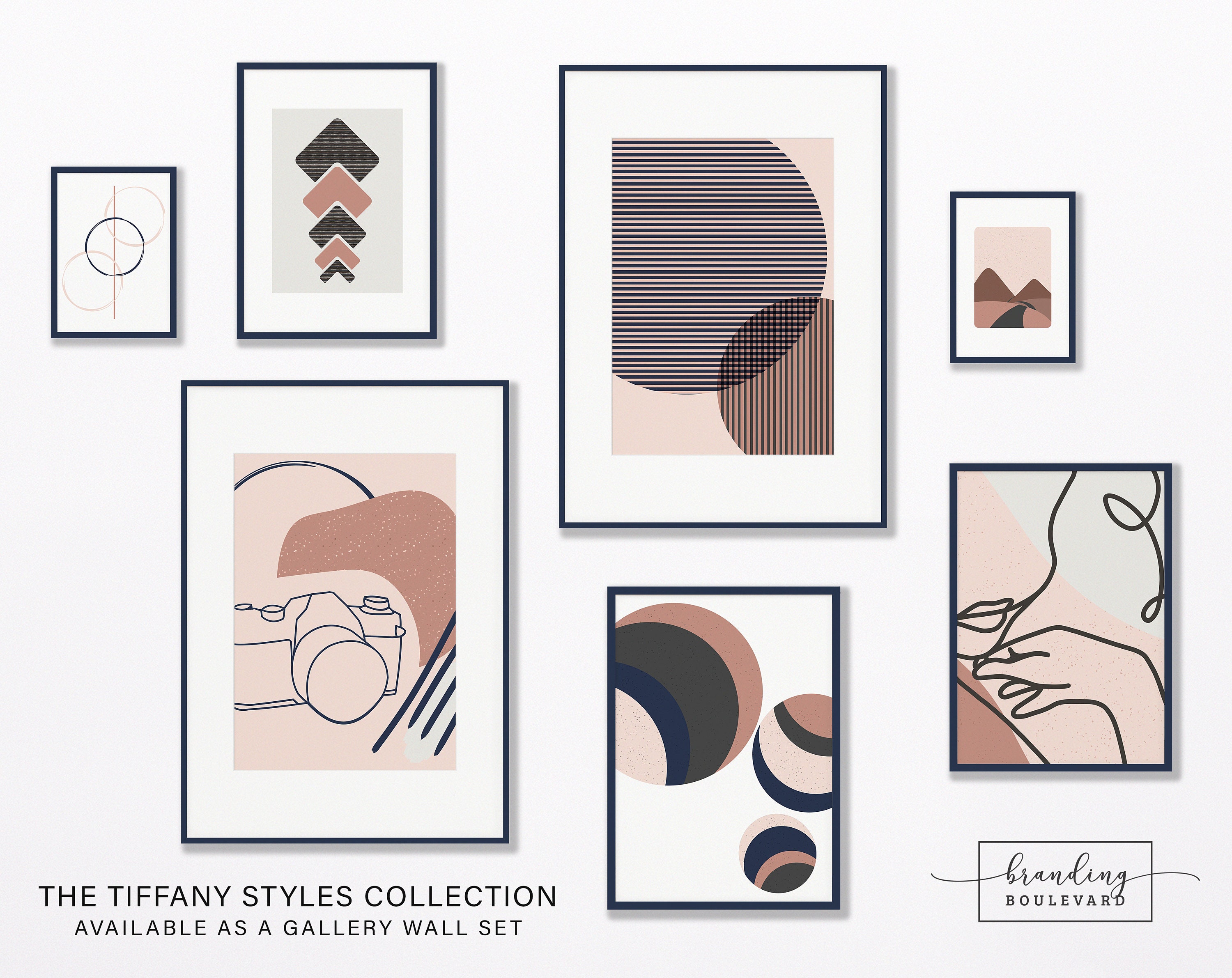 Need some extra inspiration, or a little workspace facelift? will tie your brand design, color palette, and theme together and provide you with some extra motivation! These prints are available as digital downloads individually and as a set. Also available as printed art prints from my partner .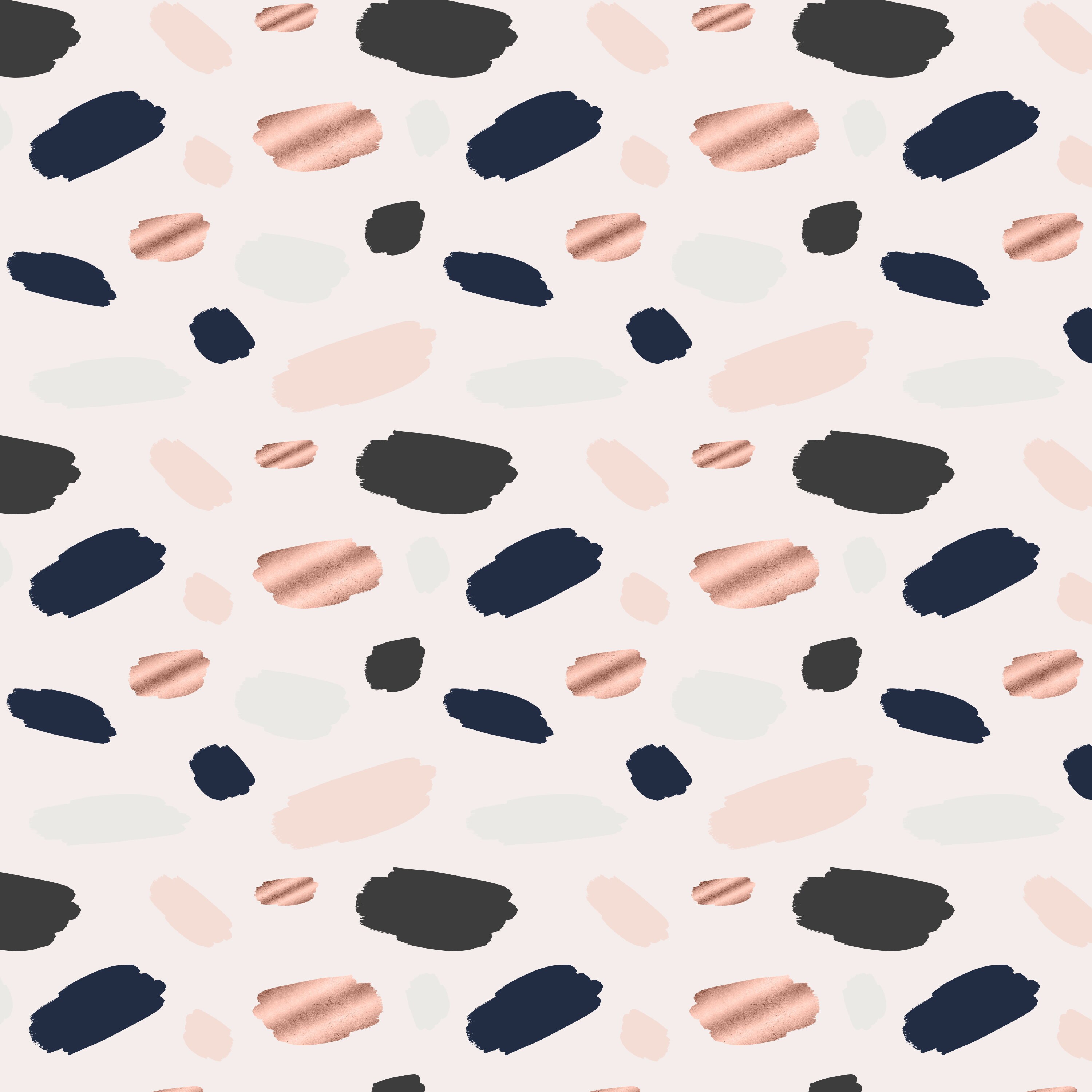 A freebie for you! A pretty background paper from the Tiffany Styles Collection - navy blue, blush pink, and metallic rose gold look brush strokes. (Right click to save to your computer)
Thanks for checking out the collection! Be sure to read about some of the other Branding Boulevard branding kits on the blog!