Todays color palette inspiration - Autumn Spice!

Feel free to use it for your branding color scheme, wedding colors, home or office decor makeover, or paint mixing.
Autumn Spice Fall Color Palette Color Swatches - Color Palette of the Day - Veridian (Forest Green), Spice (Terracotta Rust Orange), Mahogany (Dark Brick Redish Brown), Mist (Ivory Beige), and Storm (Dark Dusty Blue Gray)
This color palette has all of the fall feels. It's warm and inviting, with rich earth tones and a vibrant mix of colors. The perfect fall color combo.
If you love this color scheme I have created a collection of coordinating products for kitchen, dining, bedroom, and general home decor.
Enjoy the free digital paper set for Autumn Spice Below! A set of 5 Terrazzo Look Speckled Stone background papers in this color palette. (Download link below image) - Feel free to share the link for these and post to your social media sites.
Please do not give away the digital papers themselves (a link to them instead is required)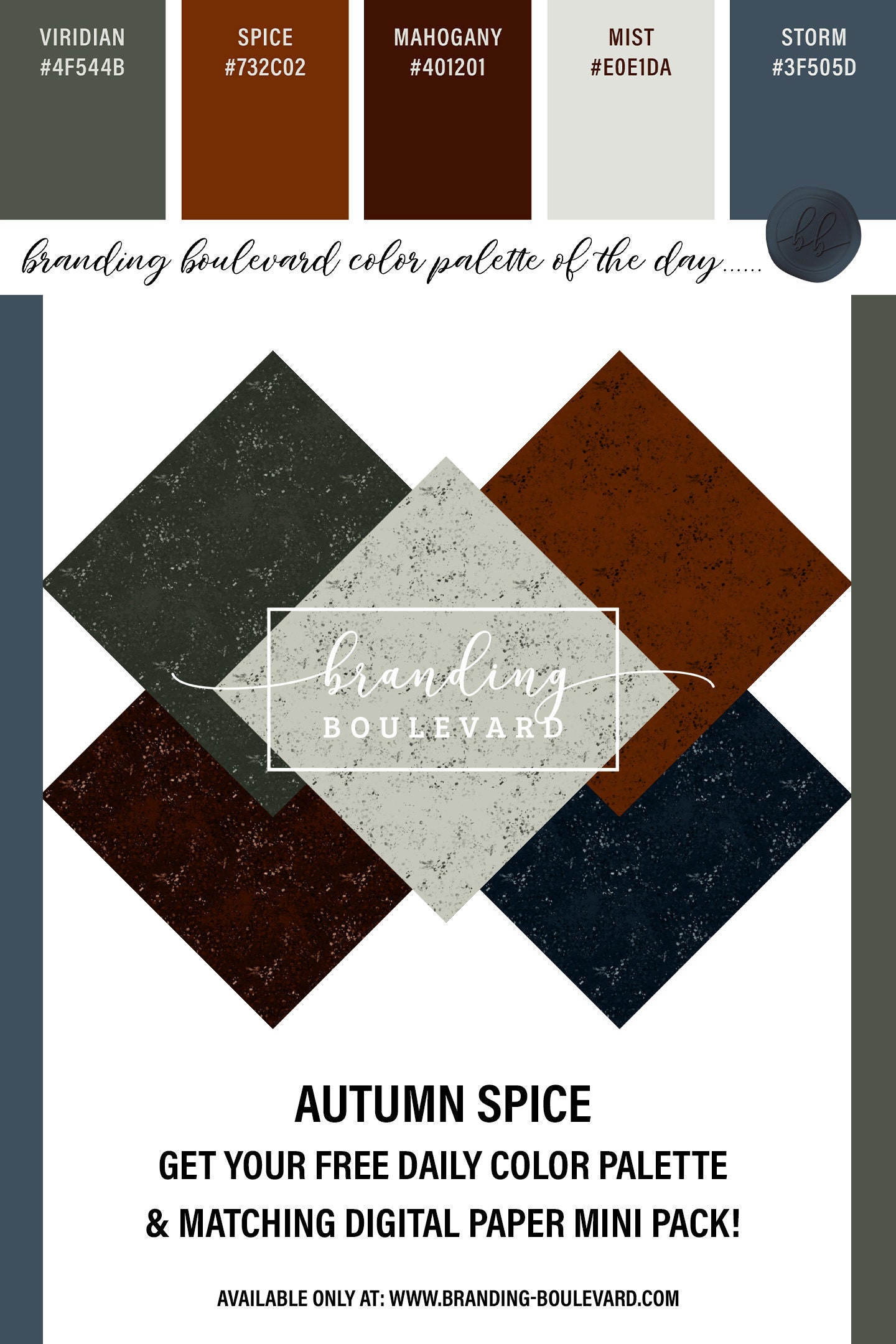 - Free Fall Terazzo Stone Look Digital Papers - Modern Speckle Backgrounds For Free!
Be sure to follow the blog and check back each day for new color inspiration, color themes, ideas, and free giveaways!